At the moment I have three pets living with my boyfriend and I.
2 and a half year old Sir David "The Cutes" Bowie, also known as Bowie, Fat Cat, Chubbs, Chubby, Chubbalubs, Handsome and many other nicknames. Bowie was the first pet my boyfriend and I got as a couple. He and I have a very close bond. He is a funny little man as he is obsessed with bottle caps. He loves to fetch them! Here are a few pictures of my chubby love!
When he was a little one:
With the Pit Bull we fostered for two months:
Playing fetch:
Ninja moves: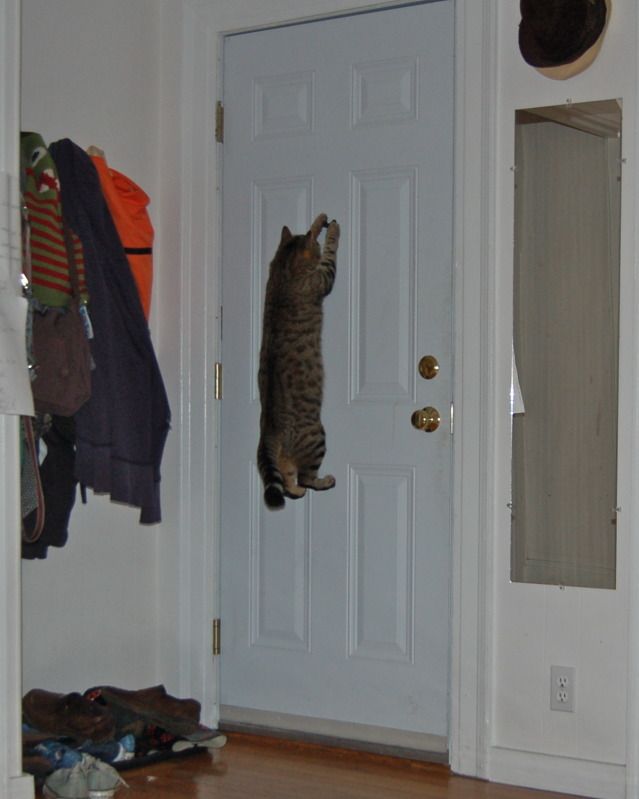 Random Shots: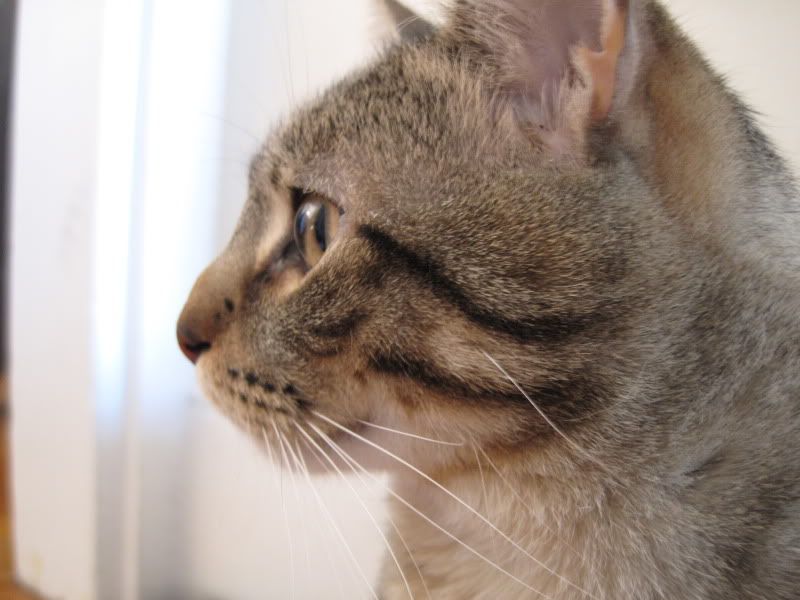 1 and a half year old Princess Ziggy Stardust, also known as Ziggy, Small Cat, Precious, Tiny Cat, Little One and many other nicknames, came to our home with her sister Sophie when the two were 6 weeks old. Bowie played "mom" to the kittens, grooming them and letting them nurse on him. We gave Sophie to my boyfriend's brother as a birthday gift. Here are a few of pictures of Ziggy!
When she first came to us:
Cuddling with Sophie:
Being groomed by Bowie Then: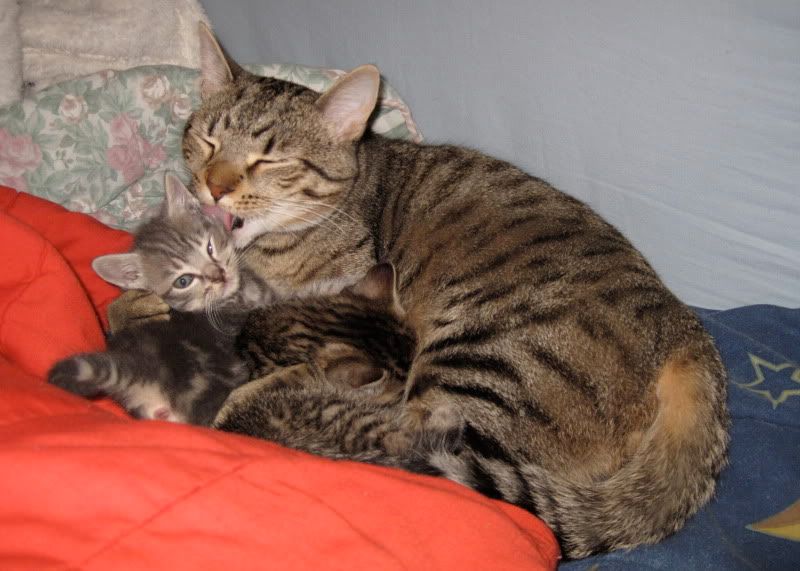 and Now: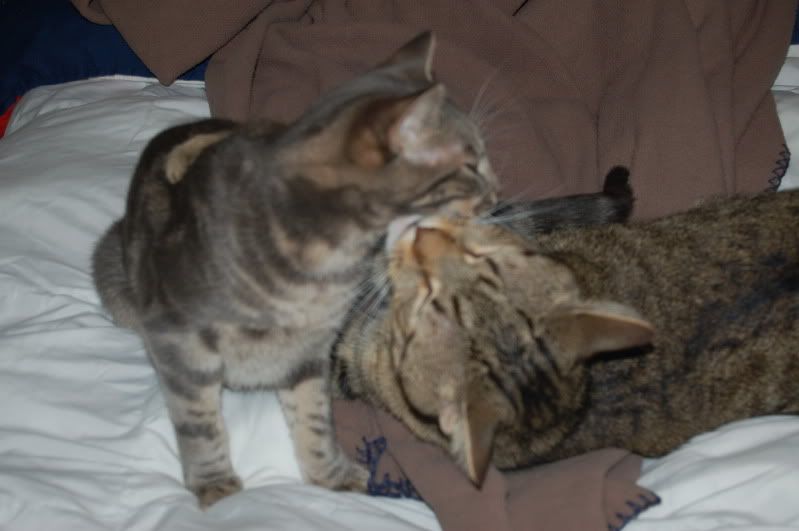 Looking out the window with Bowie: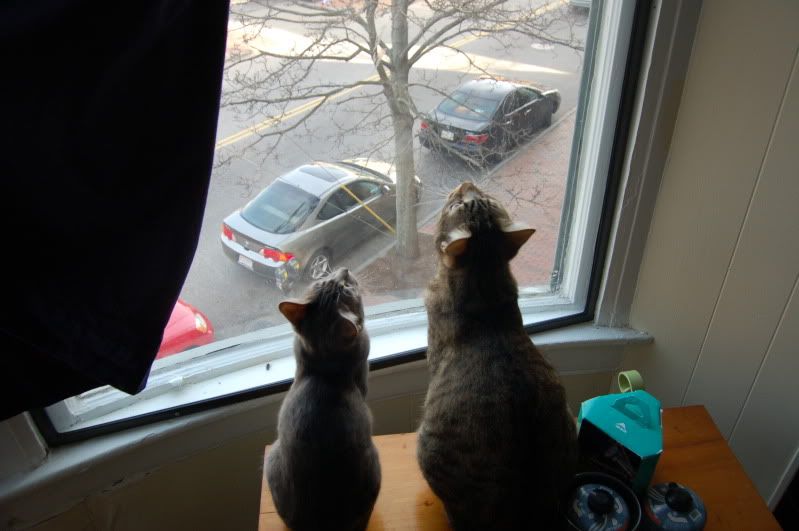 Wearing Saxon's collar: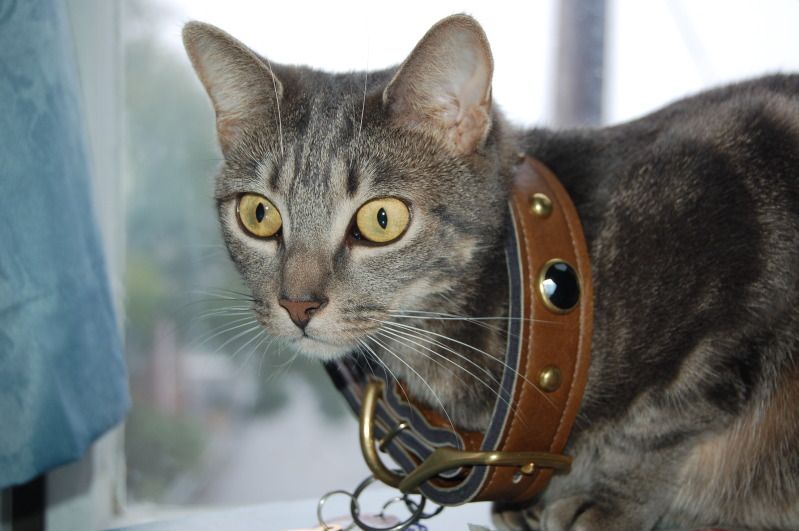 Random shots: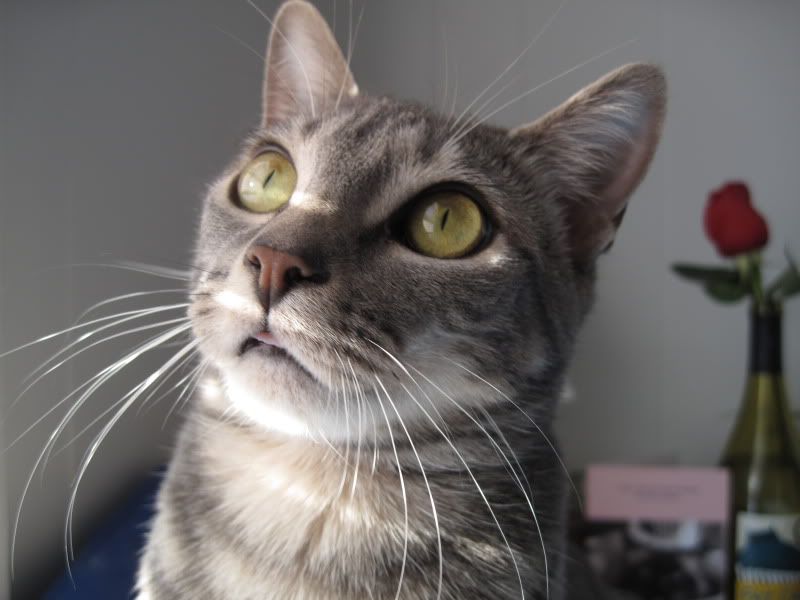 11 month old Saxon, aka small dog, chunk, monkey, cow-dog, and many others, joined the family in March. His old family couldn't care for him so we took him in. He is a Staffordshire Bull Terrier and he absolutely loves everything with a beating heart. He is a goof! Here are a few pictures of Saxon!
When we first brought him home:
"I didn't destroy the teddy! I swear!"
The three pets and I:
My favorite shot of Saxon:
Saxon and I: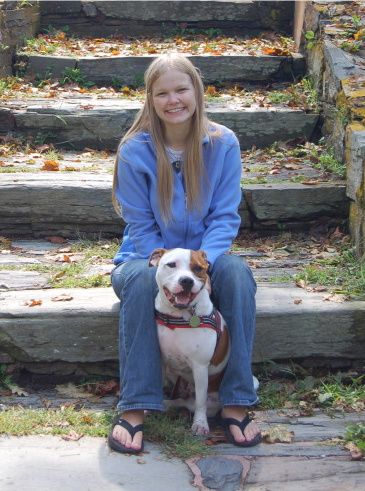 Saxon with Bowie:
Snoozing in his chair: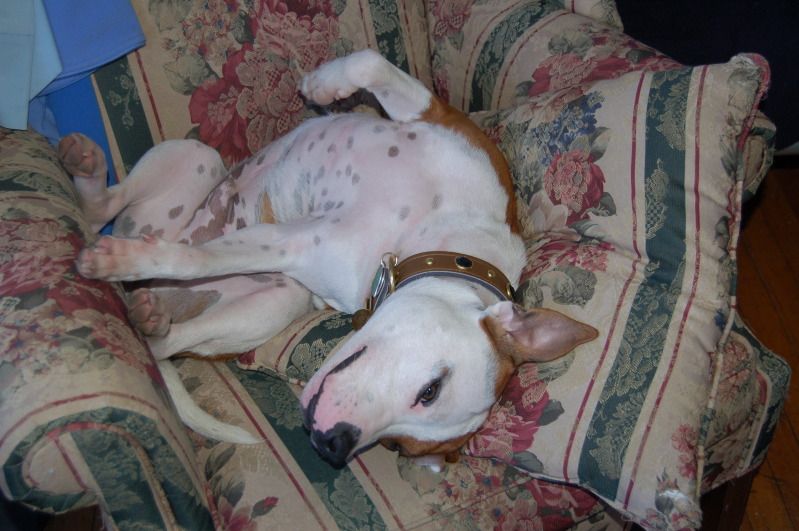 Randoms of Saxon: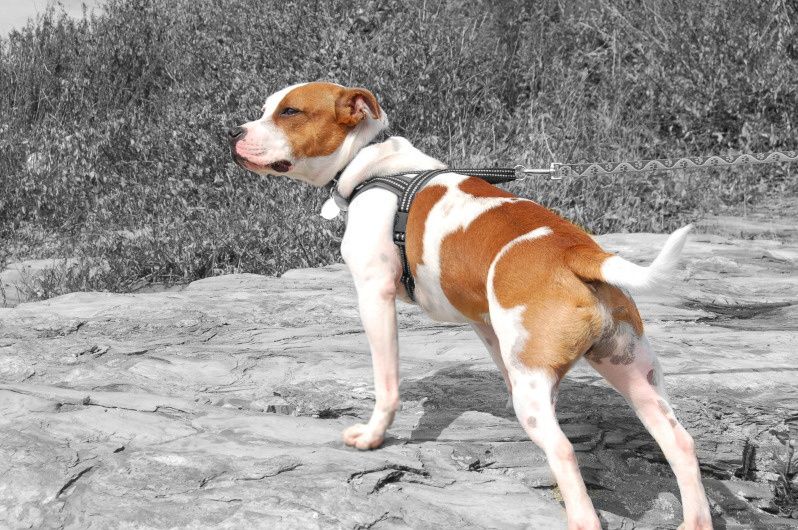 I can't wait to add Neljä and Viisi the gerbils to the Zoo!!