Just wanted to introduce myself and Gabby here at NSFA, we've already done so at the Squirrel Board. We adopted Gabby just a week and a half ago from an ad on craigslist. She is about 3 years old and a sweet, sweet little cookie. She was unsure of us coming from a single male owner to a young family with two rambunctious kids and a dog but she is warming up to us quickly.
Gabby is quickly becoming very spoiled with her new life full of attention, healthy food, and more toys and luxuries than a squirrel knows what to do with.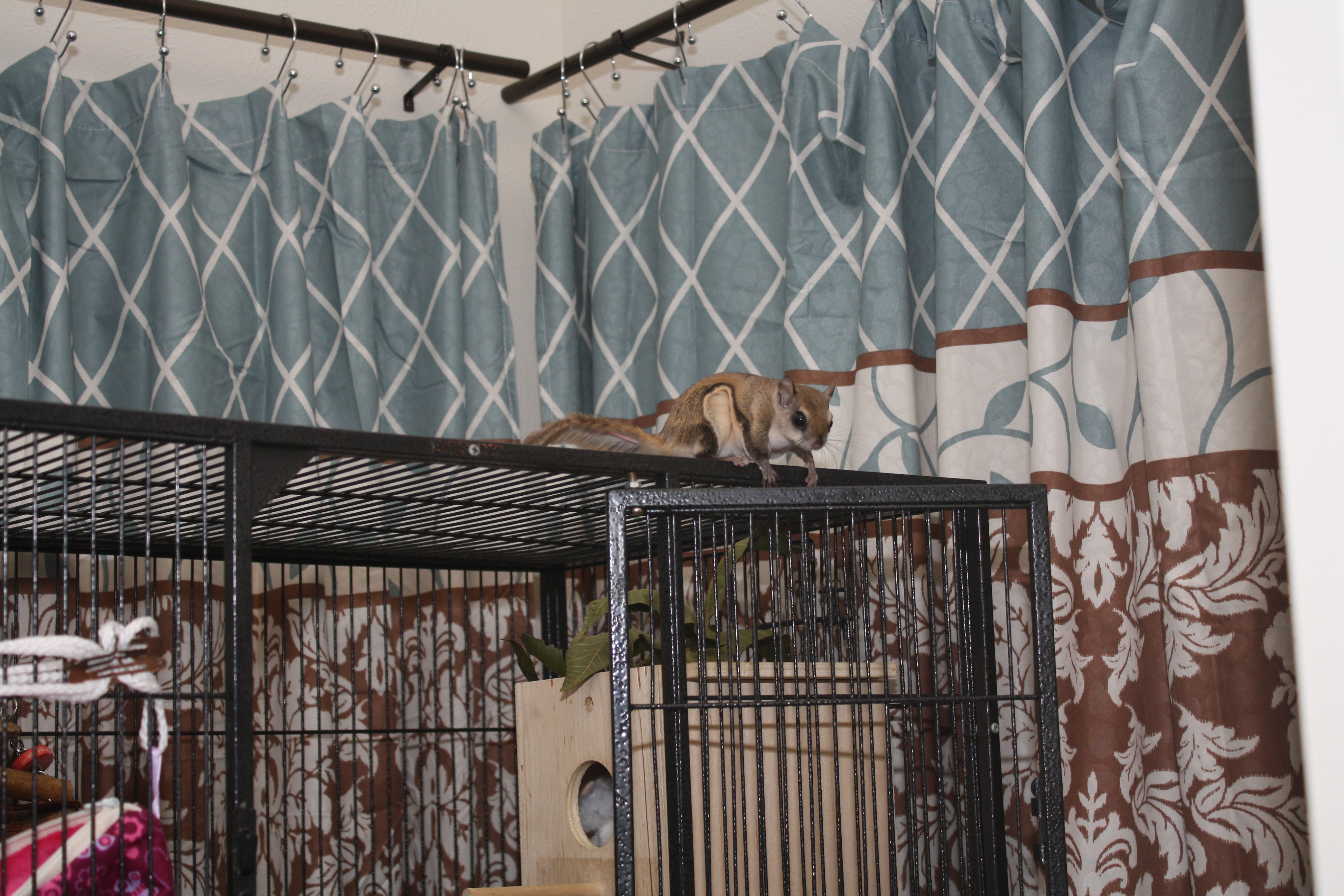 We are looking forward to being her forever family and loving her all the rest of her years. We've learned a lot about flyers from here and TSB and she is just perfect for us.