Well the day was going good, I had momo in my shirt pocket for about 5-6 hours today while I was out and about, then I took him out and put him back in the cage, fed him. Later I decided to take him to the bathroom to spend time with him, and wow what a mistake that was.. He started searching around, I was always scared about the bathtub, him jumping into the water spout and getting lost in it.
instead he jumps into a little crawlspace under my sink! I thought he was gone forever, until I got my hammer, a serrated knife, (had to improvise) and a fishnet.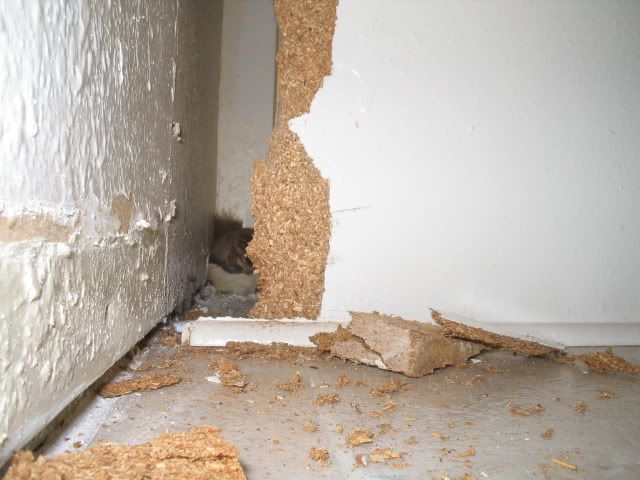 heres the poor guy stuck in there, I broke ALOT of wood.
im so relieved I got him out safely.. I still dont think hes bonded right with me yet though, yeah it was a stupid mistake but my heart was in the right place. lol im just trying to get some shirt pocket bonding time, maybe about a month in or so to try and get him bonded in, or however long it takes.
he also just sits in the corner alot like so in this pic, this was after i got him out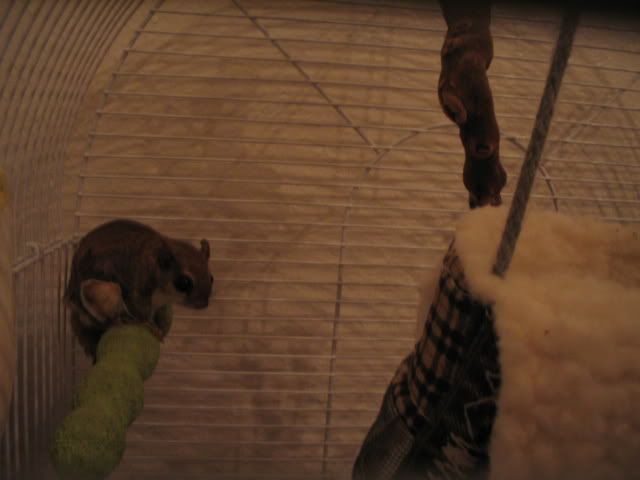 i just pet him and hand feed him his fruits and pecans is there anything i can do to make him not sit like that?