I spent a couple hours with Joan this afternoon taking some pictures of the new babies, and looking over some of her latest projects (Joan is the great experimenting industrialist).....it was so nice to do something that had nothing to do with work! First time in too long!
So, here they are - Chuck's and Mishi's 2nd litter on a bed of mink befitting their royal highnesses.......
This is the Vienna Boys (and Girl) Choir singing for their Mama to come rescue them from the meddling humans: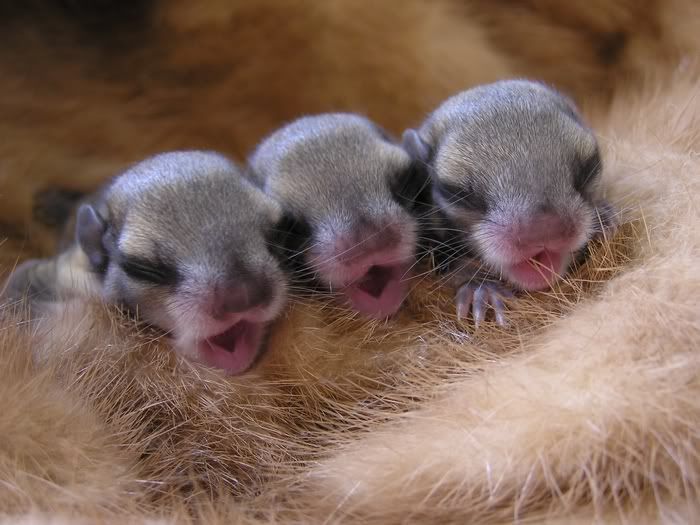 And here is Tom, with his brother Dick and sister Debbie Harry, just out of the frame: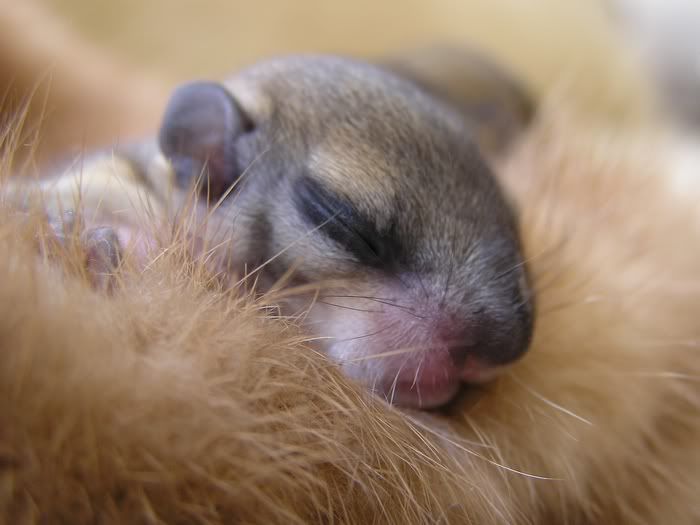 This is all three in Grandsquammy Joan's hand - they are 2 weeks old and adorable!