My little guy is still here, despite going through some very tough times. I found him in mid February, at the base of a tree, about to be eaten by the neighbor's cat. He had major balance issues, and would just fall over on his side, or totally over on his back. He did improve dramatically over the next couple of months, to the point where he was only slightly impaired. Then, in May, he relapsed severely. I seriously thought about having him euthanized, which my vet suggested might be the right thing.
Instead I decided to give him any chance there might be. He still ate if I fed him by hand. So he had not given up. I moved his nest box into the bottom of his 6 foot tall cage. He could not climb at all, and just lived in his box. I put shelled nuts in there, which he did manage to nibble on somewhat.
Over the months since then, he has gradually improved, to the point where he is now able to easily climb all over his 6 foot high cage. His favorite spot is the fleece tunnel hanging from the top. He is still not normal, and often just sort of freezes, while lifting his head up, and then letting it come back down again. He still has some balance issues, but no longer just falls over like he used to. He sure is active all night, despite his disability! I hide nuts all over his cage, in the branches, ropes, baskets, etc. And he climbs all over everything to find them. He seems quite healthy, except for his neuro/balance issues.
Here are some recent pics of him: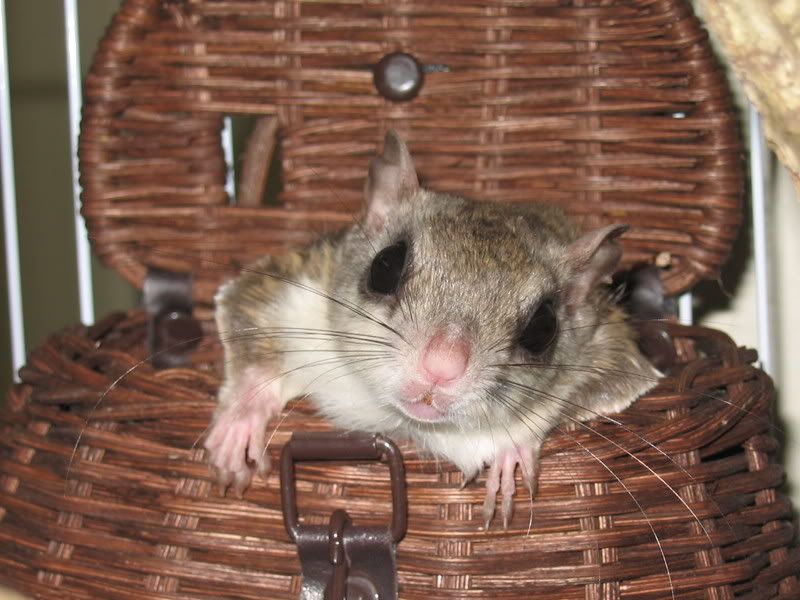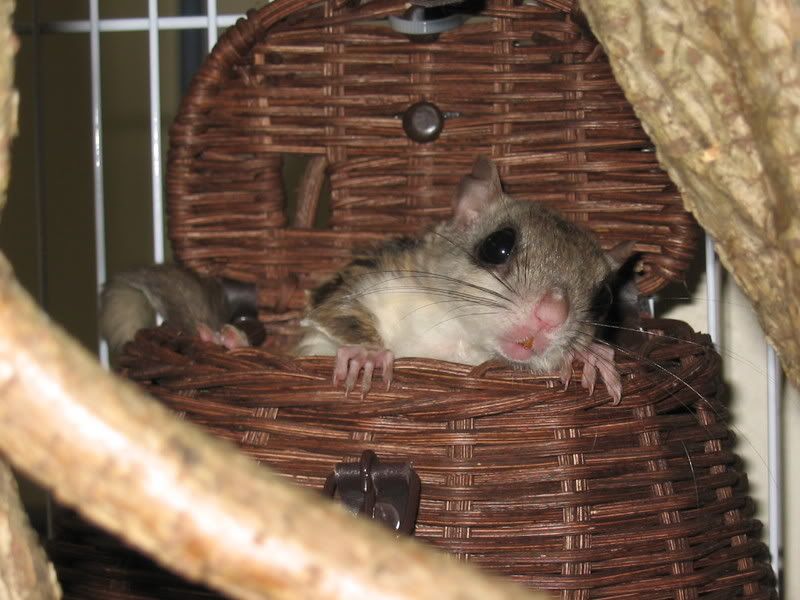 We are having a bumper crop of nuts, especially shagbark hickory nuts, here in New England. Squirrelly's coat is greasy in this pic from eating too many nuts in his fleece tunnel, and then getting the fat all over himself from the leftover bits.