... I do have some concern about his bottom
teeth
. I had not paid too much attention to them before, except I did notice one was longer than the other one. Now, when I took a much more careful look today, I realize they are both now about the same length, but both MUCH shorther than a pic I saw in another thread here of correct flyer tooth length. And the ends look rather jagged too. When his mouth is fully closed, they do not even come close to meshing together. I had to wonder if this perhaps has anything to do with his sudden reduction in food intake, particularly sunflower seeds, since they require being chewed open. Could he perhaps have had one broken bottom tooth before, and now the second one broke too, making real chewing difficult?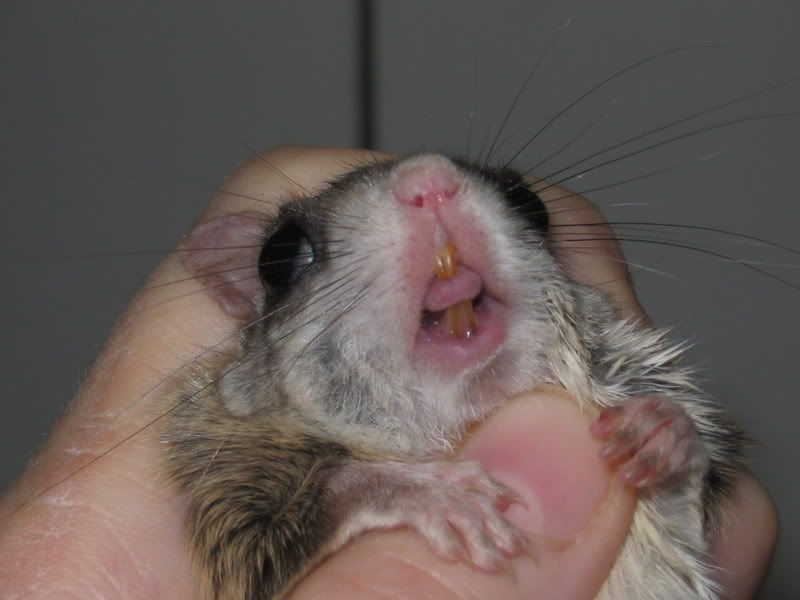 Their

teeth

will break or be worn down. They grow like beavers'. Some do get malocclusion that makes eating difficult. offer a variety of foods including hard and solf. He'll know what to eat and when.
Well shoot me sundown127! I hit EDIT instead of QUOTE and messed up your well stated and thought out message.
Anyway, if all your questions don't get answered ... please repeat them and I'll get a "keeper" before I answer again.
Joan