I wanted to post some pictures of my toilet ladder. Since losing Rocky, I installed these on ALL my toilets. EVERYONE that has a flyer needs to install these. It is simple and costs less than $15.00. Hopefully this will save our babies and our hearts.

All you need is a pair of wire cutters to snip the amount you need. It bends easily and just cut a rectangle then bend it around your toilet. Super easy to make!! This one has been on for 7 months. Easy to lift off and put back on. Can be cleaned with an old toothbrush.



Bought at Home Depot around $9.00



Plenty of leftover!!



With toilet lid up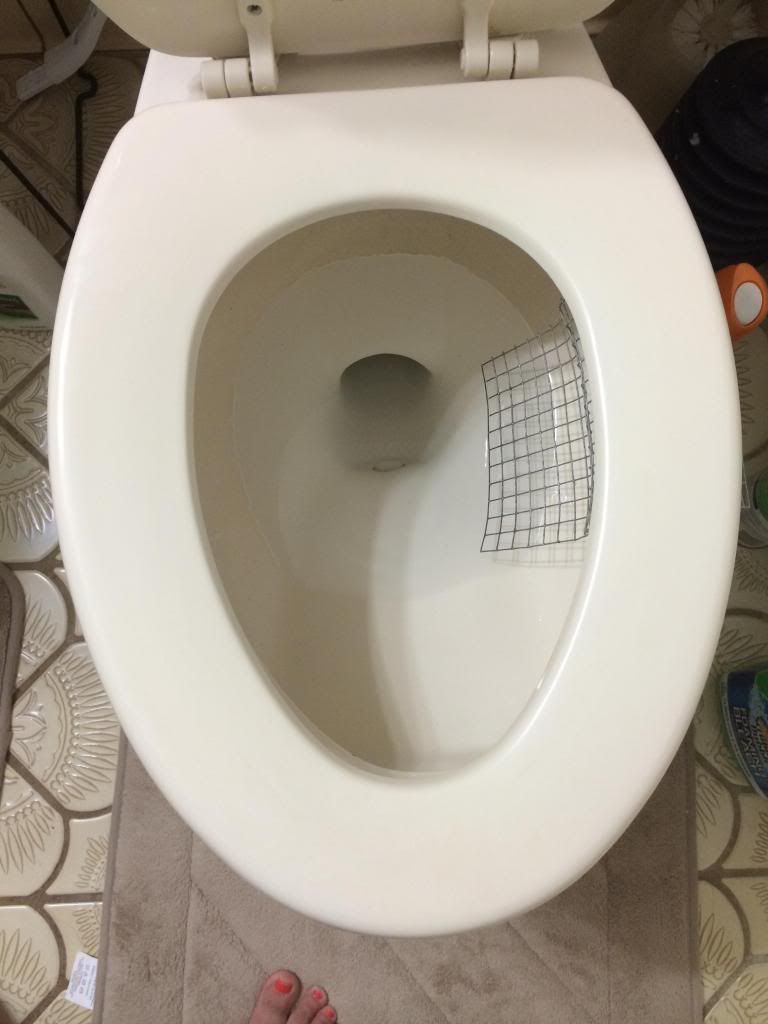 With toilet lid down